It seems that pumpkin (or pumpkin spice) gets all the attention as the featured fall flavor. But you know what? As much as I love pumpkin, I still adore apple. Apple cider, apple pie, and of course… apple crisp all top my "must make" list for autumn.
I think this was another recipe I started making while in college (thinking back, I did a lot of cooking in that Amherst apartment). Sure there are more exciting variations on apple crisp. They might call for oats or walnuts or something fancy. But I love the simplicity of this recipe. It never lasts long in my house, and is especially delicious warm and topped with a little vanilla ice cream. Enjoy!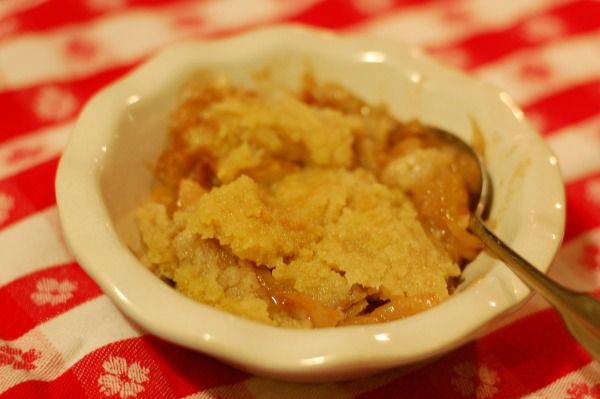 Old-fashioned Apple Crisp
2013-10-10 12:12:54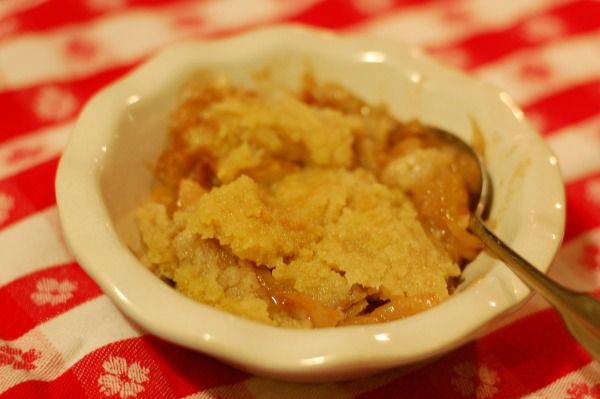 A simple dessert recipe the entire family will enjoy
Ingredients
4 c. sliced apples
1 tsp. cinnamon
1/4 c. water
1/3 c. butter, softened
1/2 tsp. salt
3/4 c. flour
1 c. sugar
Instructions
Pre-heat oven to 350 degrees. Spread the sliced apples evenly in an 8x8 baking dish. Sprinkle the apples with a mixture of water, cinnamon, and salt. Stir together the sugar and flour and then work the butter in, using a fork or a pastry blender. Spread the crumb mixture over the apples and bake uncovered for 40 minutes.
Pure Sugar https://www.puresugar.net/