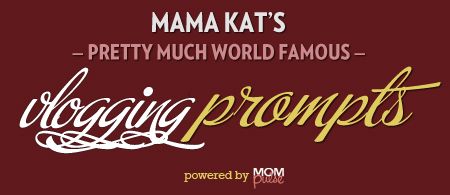 It's Wednesday, so again I'm linking up with MamaKat who does a weekly Vlogging Workshop. Thanks to everyone last week for your comments and encouragement and tips — I actually made another video so yay! This week I'm talking about something I've been putting off for a while.
Also, I tried to get all fancy and make an opening and closing title screen and, well, somehow I used the same clip for both. I'm learning. That's my excuse.
Anyway, this might explain why my hair is so freaking long…
Thanks for watching! And if you subscribe to my YouTube Chanel I will love you forever!