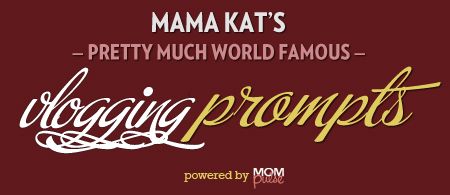 OK, kids — here we go! I have done a very (very) limited number of video posts (a.k.a. vlogs) in the past, but I feel like it's time to shake up the old blog here and do something different and maybe try it again.
Inspired by my longtime bloggy friend Echo of Life's Like This, I decided to give it a go. I'm linking up with MamaKat who does a weekly Vlogging Workshop and this week I'm talking about some of my favorite purchases from last month. Who knew I could ramble on about purses, wallets, and tea for so long?
So… what do you think. Love it? Hate it? Should I keep doing these? Am I just a big dork who gets overly excited about tea and candy? (The answer to that last question, of course, is yes… clearly.) Let me know what you think! And let me know if you bought anything super fun last month!
Resources:
1. Bag from Pick Your Plum {no longer available}
2. Wallet from Ebay seller
3. Lots of amazing teas and treats from Harney & Sons