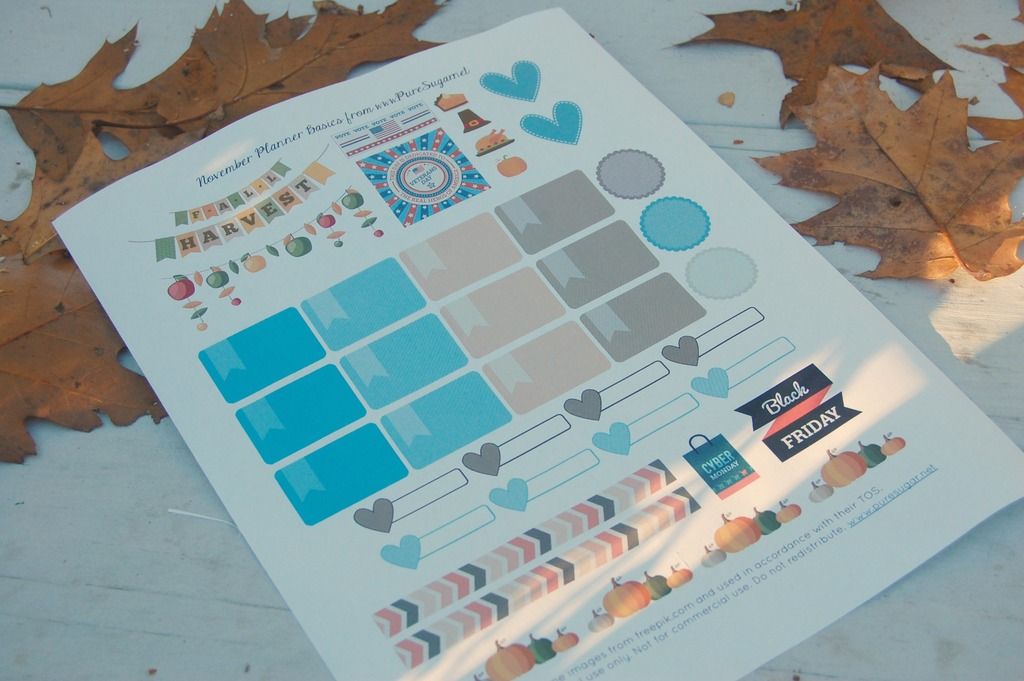 Hello everyone! I know, I have so much to catch up on — but that will have to wait for tomorrow. Today I'm just popping in to share another FREE November printable for your planner or calendar. It's already the end of October, so it's definitely time to start writing in all of those important November events. This sheet has some stickers that are designed for the Erin Condren vertical planner, but you can certainly use them anywhere they will fit!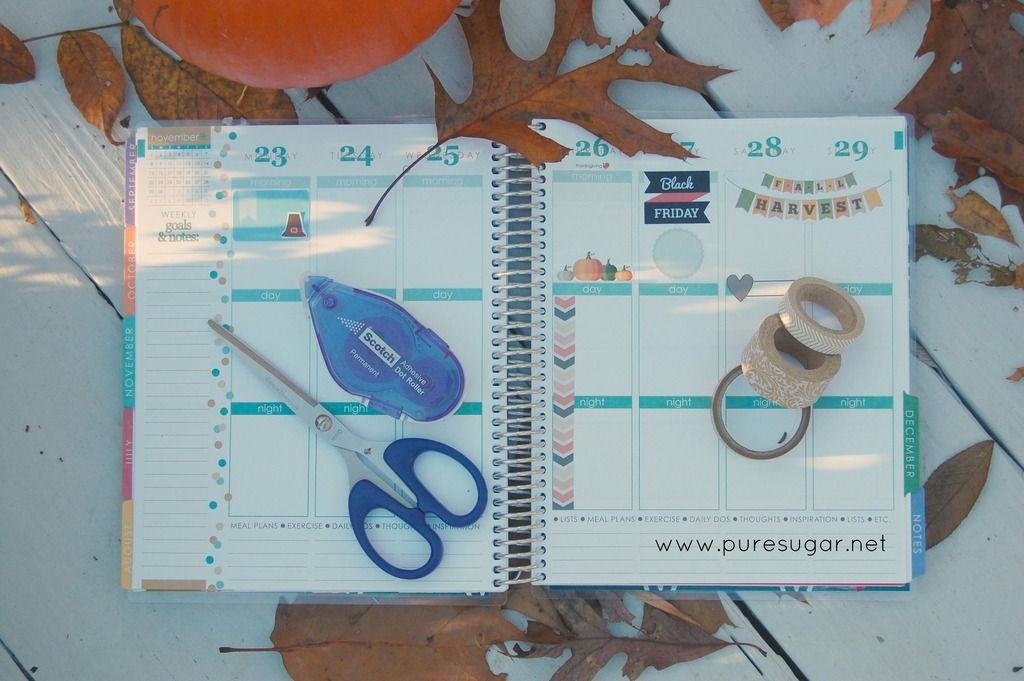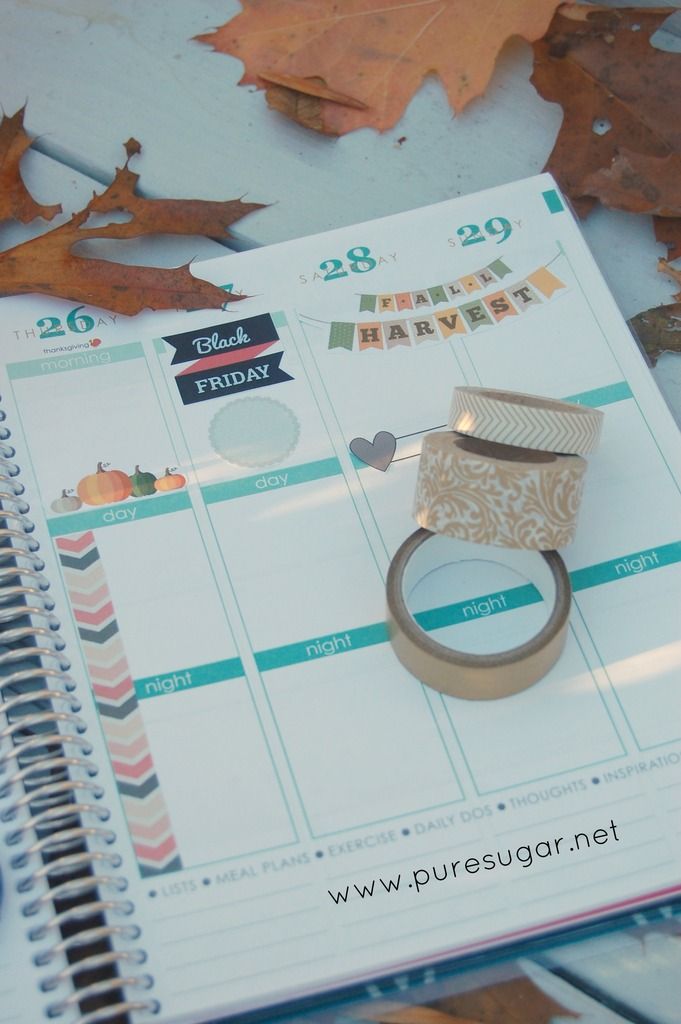 First, I want to give credit to @Jen_Plans on IG. She posted this photo of stickers she made for a RAK, and I loved her event sticker with the banner. I took that idea and created a half-box sticker with the same idea. So thank you, Jen, for the inspiration and I hope you don't mind me using your idea! Som of the other images are used in accordance with the TOS from Freepik.com. If you enjoy making your own stickers — that's a resource you should definitely check out!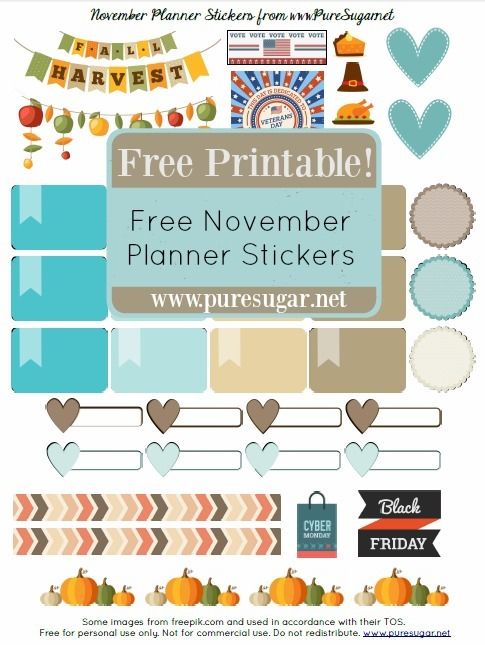 As usual, my free planner printables are for personal use only and are licensed under a Creative Commons Attribution-NonCommercial-NoDerivatives 4.0 International License. I will either print these out on regular printer paper and then cut and paste into my Erin Condren planner using a tape runner, or else print them on full-sheet labels and just hand-cut the stickers.