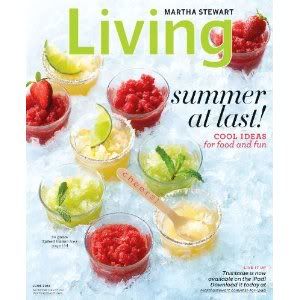 Act quick and you can get a one-year subscription to Martha Stewart Living free from Rewards Gold! I've earned several magazine subscriptions from them by taking surveys and there are no catches.
Just fill out your mailing information, refer one friend, and take a short survey on breakfast foods complete with four short answers about your favorites. This was available for a period last night, and it is just available again, so I'd jump on it if you're interested!
Free 1-year subscription to Martha Stewart magazine
Enjoy!